LPG Gas Safety Checks Kent
Why Kent LPG Gas Safety Checks Are So Crucial
You must take action as a homeowner in Kent to safeguard the security of your house and loved ones. Make sure you obtain an LPG gas safety check from a competent and experienced specialist. It's one of the most crucial things you can do. We at Paragas are dedicated to giving our clients the best LPG gas safety tests possible.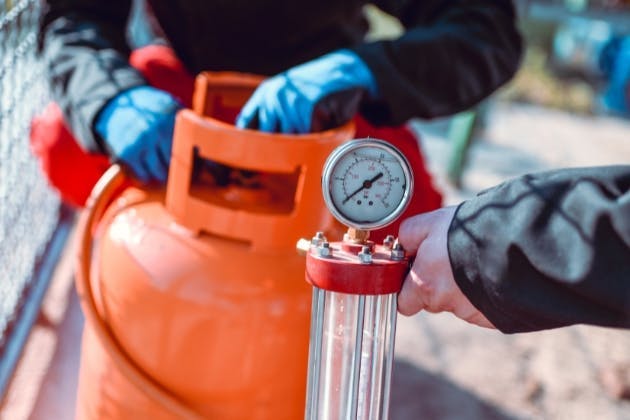 Liquefied Petroleum Gas
LPG stands for liquefied petroleum gas for those who are unfamiliar. It is a kind of fuel that is utilised in numerous home equipment, including boilers, cookers, and hot water heaters. LPG is a combustible gas, thus if it's not handled and maintained properly, it might easily result in fires and explosions. Because of this, it's crucial to get your LPG appliances tested and serviced by a pro on a regular basis.
LPG is most commonly used in static caravans and park homes where a connection to the mains gas grid is unavailable.
At Paragas, we are dedicated to provide the best LPG gas safety checks to our customers in Kent. Your LPG appliances will be completely inspected by our team of skilled and experienced engineers to ensure that they are in good functioning condition and that they adhere to all safety regulations. Also, we'll look for any indications of damage or deterioration and take care of any required maintenance or replacements.
All gas-powered appliances, including hot water heaters, cookers, boilers, and other gas-powered equipment, are thoroughly inspected as part of our LPG gas safety checks. Also, we'll make sure that all the plumbing and ventilation systems are in line with all relevant regulations and working properly.
Contact Paragas Today
At Paragas, we recognise how crucial it is to keep your family secure. We take our LPG gas safety checks very seriously because of this. Go no further than Paragas if you're seeking for a trustworthy and knowledgeable group of LPG engineers in Kent. Call us right away at 07860 356679 to schedule your LPG gas safety check and protect the security of your family and house.